Travelgum 10 Chewable Gums
Minsan
005170028
Hurry up! Only
6
item(s) left in Stock!
WARNINGS
Never swallow chewing gum. In diabetic subjects consider that a chewing gum contains about 500 mg of glucose and sucrose. Use with caution in subjects suffering from glaucoma, prostatic hypertrophy, other urinary retention syndromes, intestinal obstruction, bronchial asthma, epilepsy.
PHARMACOTHERAPEUTIC CATEGORY
Antiemetics.
STORAGE
No special precautions are necessary.
CONTRAINDICATIONS / SECONDARY EFFECT
Hypersensitivity 'already known to the component or to other antihistamines. Phenylketonuria. Pregnancy. It is not recommended for use in newborns and premature babies, as well as during breastfeeding.
NAME
TRAVELGUM
EXCIPIENTS
Silicon dioxide, dextrin, prolamine, sorbitol, talc, magnesium stearate, magnesium oxide, glucose, liquid glucose, polyethylene glycol 35000, titanium dioxide, glycine, calcium carbonate, saccharin, aspartame, polyvinylpyrrolidone, sucrose, menthol, mint flavor, solid semisynthetic glycerides , E wax, copolymers of esters of acrylic and methacrylic acids, monobasic potassium phosphate, butadiene-styrene copolymers 50:50, microcrystalline wax, glycerine ester of natural resin, butyl hydroxyanisole.
SIDE EFFECTS
With the use of antihistamines, drowsiness, dry mouth, photosensitivity, accommodation disorders, urination disorders, headaches, anorexia, nausea, allergic skin reactions may occur. Less frequently dizziness, asthenia, insomnia (especially in children), euphoria, tremors, hypotension, tachycardia.
PREGNANCY AND BREASTFEEDING
Use only in case of real need and under direct medical supervision.
INDICATIONS
Motion sickness (nausea and vomiting when traveling by car, train, plane and ship).
INTERACTIONS
During the treatment it is advisable to avoid the simultaneous use of alcoholic drinks and hypnotic drugs, sedatives or tranquilizers, in order to prevent any additive sedation phenomena. The use of antihistamines at the same time as certain ototoxic antibiotics can mask the first signs of ototoxicity, which can only reveal itself when the damage is irreversible.
DOSAGE
Adults and children (aged between 4 and 12 years): start chewing 1 gum at the first symptoms of nausea. The effect is felt after 2-3 minutes; to achieve maximum effectiveness continue chewing for 5-10 minutes. The effect lasts from 1 to 3 hours depending on the situation and the patient. Adults: if the effect is attenuated or the uncomfortable situation persists, it is possible to repeat the administration after 3-4 hours, up to a maximum of 4 medicated chewing gums per day. Children: repeat no more than twice a day. Do not exceed the recommended dose. People particularly sensitive to motion sickness should use medicated chewing gums before particular situations such as: winding roads, turbulence during the flight, bad weather during sea travel, etc. In this way, even the first symptoms of malaise can be avoided. Medicated chewing gums have a pleasant peppermint flavor; they must not be swallowed, as in this case the initial nausea would increase further.
ACTIVE PRINCIPLES
Dimenhydrinate 20 mg.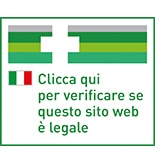 No customer reviews for the moment.