Rinazina Antiallergica Nasal Spray 10 ml
Minsan
041174020
Hurry up! Only
22
item(s) left in Stock!
WARNINGS
Do not use the medicine 6 months after first opening the vial. Benzalkonium chloride (BAC) contained as a preservative, especially when used for long periods, can cause swelling of the nasal mucosa. If such a reaction (persistent nasal congestion) is suspected, a nasal medicine without BAC should be used if possible. If such nasal medications without BAC are not available, another pharmaceutical form should be considered. It can cause bronchospasm.
PHARMACOTHERAPEUTIC CATEGORY
Decongestants and other nasal preparations for topical use - Antiallergic substances excluding corticosteroids.
STORAGE
Do not store above 25 degrees C. Store upright. Do not flip.
CONTRAINDICATIONS / SECONDARY EFFECT
Hypersensitivity 'to the active substance or to any of the excipients. Children under six years of age. Pregnant and breastfeeding women.
NAME
RINAZINA ANTIALLERGICA 1 MG / ML NASAL SPRAY, SOLUTION
EXCIPIENTS
Hypromellose, disodium edetate, benzalkonium chloride solution, anhydrous citric acid, disodium phosphate dodecahydrate, sodium chloride, purified water.
SIDE EFFECTS
A bitter taste sensation, typical of the drug itself, has been described, which can occur mainly due to an incorrect position of the head, thrown backwards, during administration. In rare cases, irritation of the nasal mucosa with possible modest bleeding has been observed. Report any suspected adverse reactions via the national reporting system.
PREGNANCY AND BREASTFEEDING
The medicine should not be used during pregnancy and lactation.
INDICATIONS
Short-term symptomatic treatment of allergic rhinitis.
INTERACTIONS
No interactions were observed with other drugs frequently used concurrently.
DOSAGE
One spray (0.14 mg) dosed in each nostril 1 or 2 times a day, equal to 0.28 - 0.56 mg of azelastine hydrochloride per day. The 5ml bottle ensures the total delivery of 36 sprays. The 10 ml bottle ensures the total delivery of 72 sprays. The head should be kept in an upright position during application.
ACTIVE PRINCIPLES
1 bottle contains: azelastine hydrochloride 1 mg / mL.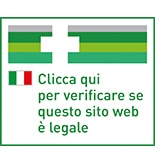 No customer reviews for the moment.