Imidazyl Antihistamine Eye Drops 10 ml
Minsan
035469016
Hurry up! Only
40
item(s) left in Stock!
WARNINGS
The product, although presenting a very poor systemic absorption, must be used with caution in subjects suffering from hypertension, hyperthyroidism, cardiac disorders and hyperglycemia (diabetes). Accidental ingestion can cause central nervous system depression: marked sedation (severe drowsiness), coma. In these cases, immediate medical assistance is always required. The product is not suitable for the treatment of infections, mechanical (trauma), chemical or heat damage or to eliminate foreign bodies in the eye. These situations require the doctor's attention. The use, especially if prolonged, of topical products can give rise to sensitization phenomena. In this case it is necessary to interrupt the treatment and institute a suitable therapy. The 10 ml bottle contains benzalkonium chloride. May cause eye irritation during treatment, soft contact lenses should not be worn. Since benzalkonium chloride is not present in the single-dose package, this can be used by contact lens wearers, or by those who show hypersensitivity to benzalkonium chloride.
PHARMACOTHERAPEUTIC CATEGORY
Decongestants and antiallergics.
STORAGE
Store below 30 degrees C in the original package.
CONTRAINDICATIONS / SECONDARY EFFECT
Hypersensitivity to the active substance or to any of the listed excipients or to other closely related substances from a chemical point of view; in particular towards xylometazoline, oximetazoline, tetrizoline; narrow-angle glaucoma or other serious eye diseases; children under 12 years of age; pregnancy and breastfeeding; simultaneous treatment with monoamine oxidase inhibitors.
NAME
IMIDAZYL ANTHISTAMIN 1 MG / ML + 1 MG / ML EYE DROPS, SOLUTION
EXCIPIENTS
10 ml bottle: cenzalkonium chloride; sodium chloride; disodium edetate; monobasic sodium phosphate dihydrate; disodium phosphate dihydrate; purified water. Single-dose container: monobasic sodium phosphate monohydrate; sodium chloride; sodium hydroxide; water for injections.
SIDE EFFECTS
The use of the product can sometimes cause pupillary dilation, systemic absorption effects (hypertension, cardiac disorders, hyperglycemia), increased intraocular pressure, nausea, headache. Hypersensitivity phenomena may rarely occur. In this case, treatment must be interrupted and appropriate therapy instituted. The reporting of suspected adverse reactions that occur after the authorization of the drug is important, as it allows continuous monitoring of the benefit / risk ratio of the drug.
PREGNANCY AND BREASTFEEDING
There are no known teratogenic and embryotoxic effects of the two components of the specialty, in topical use. However, in pregnant and lactating women the use of the medicine requires medical approval.
INDICATIONS
In allergic and inflammatory states of the conjunctiva accompanied by photophobia, lacrimation, foreign body sensation, pain.
INTERACTIONS
The medicine should not be used if you are taking monoamine oxidase inhibitors or if it has been less than two weeks since the last administration of these medicines as serious hypertensive crises may arise.
DOSAGE
Instill 1-2 drops in the affected eye, 2-3 times a day. Do not exceed the recommended dose. Strictly adhere to the recommended doses. A higher dosage of the product even if taken topically and for a short period of time can 'give rise to serious systemic effects. In any case, the product should not be used for more than 4 consecutive days, unless otherwise prescribed, given the possibility that unwanted effects may otherwise occur.
ACTIVE PRINCIPLES
Naphazoline nitrate and tonzylamine hydrochloride.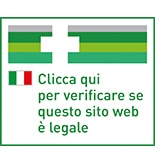 No customer reviews for the moment.