Levoreact Ophthalmic eye drops 4 ml 0.5 mg
Minsan
027699026
Hurry up! Only
1
item(s) left in Stock!
WARNINGS
As with all ophthalmic preparations containing benzalkonium chloride, propylene glycol and esters, patients should be advised not to use soft (hydrophilic) contact lenses during treatment with the suspension eye drops as they can cause eye irritation. Remove contact lenses before applying the medicine and wait at least 15 minutes before putting them back on. The medicine discolours soft contact lenses.
PHARMACOTHERAPEUTIC CATEGORY
Antihistamines for local use.
STORAGE
Do not store above 25 degrees C.
CONTRAINDICATIONS / SECONDARY EFFECT
Hypersensitivity 'to the active substance or to any of the excipients.
NAME
LEVOREACT OPHTHALMIC 0.05% EYE DROPS, SUSPENSION
EXCIPIENTS
Propylene glycol, sodium didrogen phosphate monohydrate, disodium hydrogen phosphate anhydrous, hydroxypropylmethylcellulose 2910, polysorbate 80, benzalkonium chloride, disodium edetate, water for injections.
SIDE EFFECTS
Frequency of adverse reactions: very common> = 1/10, common> = 1/100 and <1/10, uncommon> = 1/1000 and <1/100, rare> = 1 / 10,000 and <1/1000, very rare <1 / 10,000, not known. Cardiac pathologies. Not known: palpitations. Eye disorders. Common: eye pain, blurred vision; uncommon: edema of the eyelids; not known: conjunctivitis, eye swelling, blepharitis, ocular hyperaemia. General disorders and administration site conditions. Common: Application site reaction, including burning / irritating sensation in the eye, eye irritation; very rare: application site reaction, such as eye redness, eye itching; not known: application site reaction, such as lacrimation. Disorders of the immune system. Not known: angioedema, hypersensitivity, anaphylactic reaction. Skin and subcutaneous tissue disorders. Not known: contact dermatitis, urticaria. Nervous system disorders. Common: headache. Report any suspected adverse reactions via the national reporting system.
PREGNANCY AND BREASTFEEDING
Studies in animals have not shown embryotoxic or teratogenic effects. There are limited post-marketing data regarding the use of levocabastine eye drops suspension in pregnant women; the risk to man is not known, therefore it should not be used during pregnancy, unless the potential benefit to the woman justifies the potential fetal risk. Based on levocabastine concentration determinations in the saliva and breast milk of a nursing woman administered a single oral dose of 0.5 mg levocabastine, approximately 0.3% of the total dose of levocabastine administered ophthalmologically, can be transmitted to the infant. However, due to the limited availability of clinical and experimental data, caution is recommended when administering the drug to breastfeeding women. Animal data showed no effects on male or female fertility.
INDICATIONS
Allergic conjunctivitis.
INTERACTIONS
No interaction studies have been performed.
DOSAGE
Adults and children: the usual dose is 1 drop per eye, twice a day. The dose can be increased to 1 drop up to 3 or 4 times a day. Treatment should be continued for the period necessary for the symptoms to disappear. Method of administration: ophthalmic use.
ACTIVE PRINCIPLES
One ml of eye drops, suspension contains: 0.54 mg levocabastine hydrochloride (equivalent to 0.5 mg of levocabastine).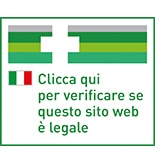 No customer reviews for the moment.