Levoreact Nasal Spray 10ml 0.5mg
Minsan
035107010
Hurry up! Only
1
item(s) left in Stock!
WARNINGS
Since levocabastine is predominantly excreted via the kidney, the drug should be administered with caution in patients with renal insufficiency. Like all nasal preparations containing benzalkonium chloride, propylene glycol and esters, the product can cause skin irritation.
PHARMACOTHERAPEUTIC CATEGORY
Nasal decongestants and other topical preparations.
STORAGE
Store at a temperature not exceeding 25 degrees C.
CONTRAINDICATIONS / SECONDARY EFFECT
Hypersensitivity 'to the active substance or to any of the excipients. Generally contraindicated in pregnancy.
NAME
LEVOREACT 0.5 MG / ML NASAL SPRAY, SUSPENSION
EXCIPIENTS
Propylene glycol, sodium phosphate monohydrate, anhydrous disodium phosphate, hydroxypropylmethylcellulose, polysorbate 80, benzalkonium chloride, disodium edetate, purified water.
SIDE EFFECTS
Cardiac pathologies. Rare: tachycardia. Eye disorders. Uncommon: eyelid edema. Gastrointestinal disorders. Common: nausea. General disorders and administration site conditions. Common: fatigue, pain; uncommon: malaise, application site irritation, application site pain, application site dryness; rare: application site burning, application site discomfort. Disorders of the immune system. Uncommon: hypersensitivity '. Infections: sinusitis. Disorders of the nervous system. Very common: headache; common: dizziness, somnolence. Respiratory, thoracic and mediastinal disorders. Common: pharyngolaryngeal pain, epistaxis, cough; uncommon: dyspnoea, nasal discomfort, nasal congestion, bronchospasm; rare: nasal edema.
PREGNANCY AND BREASTFEEDING
In mice, rats and rabbits, the product, administered at systemic doses up to 1250 times (mg / kg) the maximum recommended clinical nasal dose, did not reveal any embryotoxic or teratogenic effects. In rodents, teratogenicity and / or increased embryonic resorptions have been observed at doses of levocabastine over 2500 times (mg / kg) the maximum nasal dose. There are limited data from its use in pregnant women. The risk to the man is not known, therefore the drug should not be used during pregnancy, except in cases where the expected benefit to the woman justifies the potential fetal risk. Based on levocabastine concentration determinations in the saliva and milk of a nursing woman given a single oral dose of 0.5 mg levocabastine, approximately 0.6% of the total nasally administered levocabastine dose can be transferred to the infant. However, as clinical studies and experimental data are limited, caution is recommended when administering the drug to breastfeeding women.
INDICATIONS
Symptomatic treatment of allergic rhinitis.
INTERACTIONS
Pharmacodynamic interactions No interactions of levocabastine with alcohol or other drugs have ever been reported in clinical trials. In specially designed studies there was no evidence of potentiation of the effects of alcohol or diazepam by the drug used at normal dosages. Pharmacokinetic interactions The decongestant oxymetazoline may temporarily reduce the absorption of levocabastine nasal spray. Co-administration of the CYP3A4 inhibitors ketoconazole or erythromycin had no effect on the intranasal pharmacokinetic properties of levocabastine. Intranasal levocabastine did not change the pharmacokinetic properties of loratadine.
DOSAGE
Since the drug is available as a microsuspension, the bottle should be shaken before each application. Adults and children over 3 years: the usual dose is 2 sprays per nostril, 2 times a day. If necessary, the dose can be repeated up to 3-4 times a day. Treatment should be continued for as long as it takes for symptoms to disappear. The patient should be instructed to blow the nose well before using the product. Before using the preparation for the first time, remove the cap and press two or three times until a regular delivery is obtained.
ACTIVE PRINCIPLES
One ml of nasal spray suspension contains: levocabastine hydrochloride 0.54 mg (equivalent to 0.5 mg of levocabastine).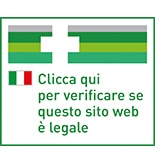 No customer reviews for the moment.