Pursennid 12 mg Sennosides A + B Laxative Stimulant 40 Coated Tablets
Minsan
004758025
Hurry up! Only
5
item(s) left in Stock!
WARNINGS
The established dose should not be exceeded. Prolonged indiscriminate use of laxatives can lead to addiction and deterioration of intestinal functions. The lowest effective dosage should be used to restore normal bowel function. If no intestinal improvement has been achieved, the dosage can be increased under medical supervision. Products containing senna and sennosides should only be used if a therapeutic effect cannot be obtained through a change in diet or the administration of bulking agents. The use of these drugs requires medical supervision: if there are no positive effects following the treatment; if use is extended beyond one week of treatment; if symptoms persist or worsen; after a laparotomy or abdominal surgery; if skin rashes, nausea and vomiting are present; in children between 10 and 12 years old; during pregnancy and breastfeeding. Lactose: Patients with rare hereditary problems of galactose intolerance, lactase deficiency, or glucose-galactose malabsorption should not take this medicine. Glucose: Patients with rare glucose-galactose malabsorption problems should not take this medicine. Sucrose: Patients with rare hereditary problems of fructose intolerance, glucose-galactose malabsorption, or sucrase isomaltase insufficiency should not take this medicine.
PHARMACOTHERAPEUTIC CATEGORY
Stimulant laxatives.
STORAGE
This medicine does not require any special storage conditions.
CONTRAINDICATIONS / SECONDARY EFFECT
Hypersensitivity 'to the active substance or to any of the excipients. Contraindicated if the following medical conditions exist: inflammatory diseases of the digestive system (ie Crohn's disease, ulcerative colitis, liver disease, peritonitis and inflammatory bowel diseases). Irritation or obstruction of the gastrointestinal tract (ie spastic constipation, obstruction of the ileum / preileus, cramps and pains, nausea, vomiting and colic). Abdominal symptoms that may be due to an undiagnosed underlying condition, such as acute bowel conditions that may require surgery (eg acute diverticulitis, appendicitis and massive diarrhea). States of severe dehydration, with loss of water and electrolytes, especially hypokalemia. Contraindicated in children younger 'less than 10 years.
NAME
PURSENNID 12 MG COATED TABLETS
EXCIPIENTS
Lactose monohydrate; stearic acid; talc; cornstarch; anhydrous glucose; sucrose; Arabic gum; anhydrous colloidal silica; titanium dioxide, cetyl palmitate.
SIDE EFFECTS
This medicine can cause mild abdominal discomfort such as abdominal pain, cramps, irritation of the colonic and gastric mucosa. Other effects such as dehydration, hypotension, fatigue, myopathy, stomach pain, hyponatremia, renal disorders, secondary aldosteronism, hypocalcemia and hypomagnesaemia have also been reported. These adverse reactions are usually reversible once the laxative is stopped. Prolonged use or overdose of this drug can cause nausea, diarrhea with excessive loss of electrolytes, especially potassium (hypokalemia). There is also the possibility of developing megacolons. During treatment, a yellow-brownish (pH-dependent) coloration of the urine due to metabolites may occur, which has no clinical significance. Habituation has been reported after prolonged treatment. Frequencies are defined as: very common (> = 1/10), common (> = 1/100, <1/10); uncommon (> = 1 / 1,000, <1/100); rare (> = 1 / 10,000; <1 / 1,000); very rare (<1 / 10,000), or not known. Undesirable effects in post-marketing experience. Gastrointestinal disorders. Not known: megacolon, abdominal pain, diarrhea, nausea, abdominal discomfort. General disorders and administration site conditions. not known: fatigue, drug tolerance. Musculoskeletal and connective tissue disorders. Not known: myopathy. Renal and urinary pathologists. Not known: kidney problems; not known: chromaturia. Metabolism and nutrition disorders. Not known: hyperaldosteronism, hypocalcemia, hypomagnesaemia, dehydration, hypokalemia, hyponatremia, decreased blood electrolytes. Vascular pathologies. Not known: hypotension. The adverse events listed above are based on post-marketing spontaneous reports and represent a less accurate estimate of the incidence that would be obtained in clinical trials. Pediatric population: The same frequency, type and severity of adverse events are expected in children and adults. Report any suspected adverse reactions via the national reporting system.
PREGNANCY AND BREASTFEEDING
There are no reports of side effects or harm during pregnancy and the fetus at the recommended dosage regimen. However, following experimental data regarding the genotoxic risk of various anthraquinones, emodin and aloe-emodin, use during pregnancy is not recommended. Use during lactation is not recommended as there are insufficient data on the excretion of metabolites in breast milk. Small amounts of metabolites (reine) are excreted in breast milk. No laxative effect has been reported on breast-fed infants. Preclinical studies with sennosides do not indicate particular risks for fertility at therapeutically relevant doses.
INDICATIONS
Short-term treatment of occasional constipation.
INTERACTIONS
The concomitant use of other drugs that induce hypokalaemia (ie diuretics, adrenocorticosteroids and licorice) can 'increase electrolyte imbalance. Hypokalaemia (resulting from the abuse of laxatives taken for a long time) enhances the action of cardiac glycosides and interferes with antiarrhythmic drugs, with other drugs that induce the return to sinus rhythm (quinidine) and with drugs that induce elongation of the QT interval.
DOSAGE
Adults and children over 12 years of age: 2-4 coated tablets per day. Children between 10 and 12 years: 1-2 coated tablets per day. After a short period of treatment without appreciable results, consult your doctor. The correct dose is the minimum sufficient to produce an easy evacuation of soft stools. It is advisable to initially use the minimum doses provided. When necessary, the dose can then be increased, but never exceed the maximum indicated. Contraindicated in children younger 'less than 10 years. Method of administration: take preferably in the evening. The action of Pursennid manifests itself after 6-12 hours. Administered in the evening, the effect of the drug appears the next morning. Laxatives should be used as infrequently as possible and for no more than seven days. Use for longer periods of time requires a doctor's prescription after adequate evaluation of the individual case. Ingest together with an adequate quantity of water (a large glass). A diet rich in liquids favors the effect of the medicine.
ACTIVE PRINCIPLES
One coated tablet contains: sennosides A + B (as calcium salts) 12 mg.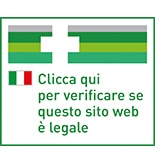 No customer reviews for the moment.
Customers who bought this product also bought: